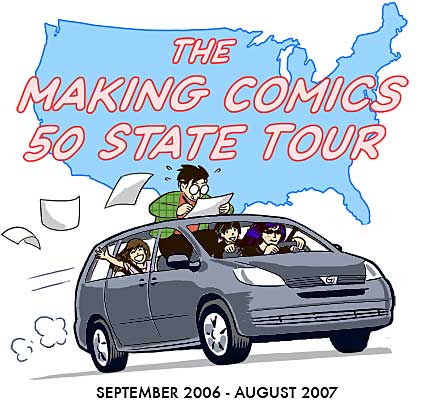 Whoa! Just saw that
Scott McCloud
is going to be at
R.I.T.
on Monday Sept. 18th promoting his new book,
Making Comics.
Very exciting!
If you don't know McCloud, you should. He's probably the most important writer examing comics as an art form. His two previous books,
Understanding Comics
and
Reinventing Comics
are seminal works not just in the comics field but are also studied in Graphic Design and Semiotics programs around the country (possibly the world). Soooooo glad I didn't miss this announcement.